Vulnerability and patch management is essential for your cyber defence.
Vulnerability Scanning is an important security tool to identify weaknesses in computers, networks and communications equipment. It also predicts the effectiveness of countermeasures and can be used to discover unmanaged devices in your infrastructure (shadow IT) for the purpose of updating your CMDB or to support the patch management of your company's IT.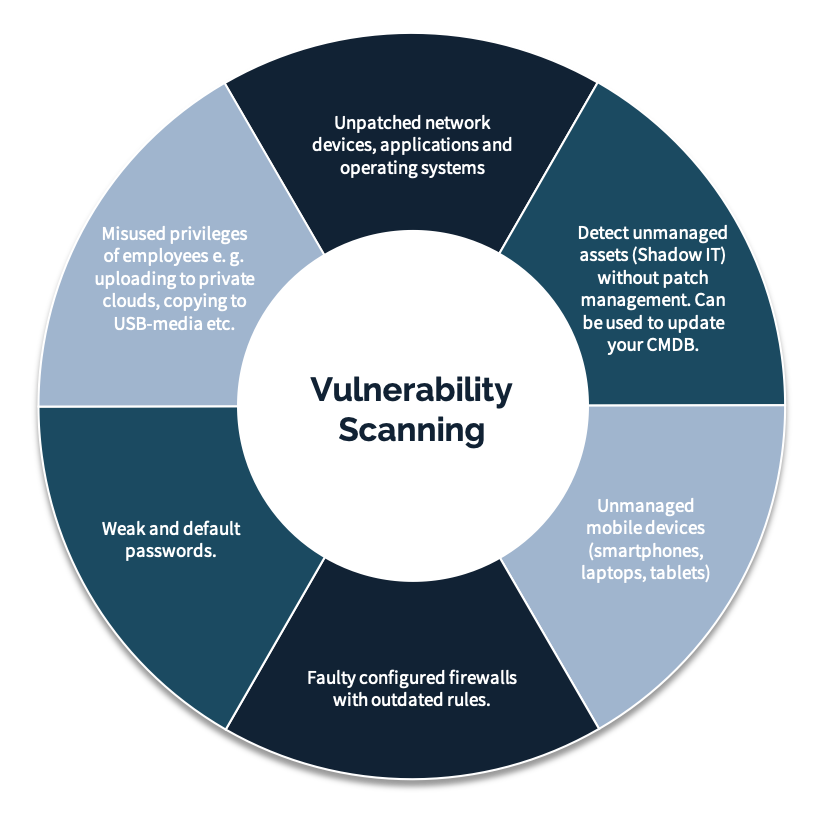 Gathering maximum possible information about network components, IP addresses, operating systems, application versions and more is fundamental to successful patch management.
With our highly-automated Vulnerability Scanning tools we are able to identify vulnerabilities and potential points of exploit caused by overdue patch schedules, security holes in services and ports and other potential security risks.
Combining the results of a scan with selected external feeds (correlation) enables us to reduce false positives to an absolute minimum and to provide you with the latest and most reliable results.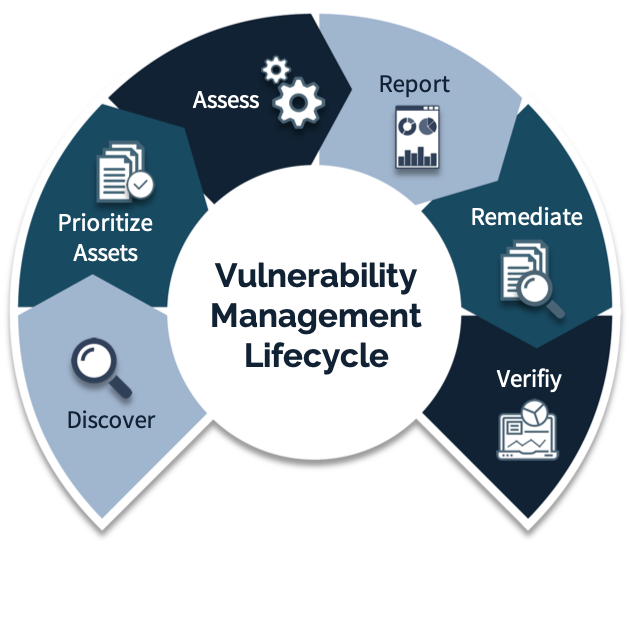 Our team handles configuration, scanning and reporting for you so that your team is free to tackle other essential actions like patching vulnerable components or updating the CMDB, servers and clients.
We support you in sustainable detection, remediation and tracking of potential weaknesses in your environments with elaborated scanning methods, scheduled testing and patch management.